project brief
in a commercial plus housing based projects, landscape design space if given in patches at different placements then in our view point it requires connection among each other. such objective helps in building the curiosity among people standing on one green wing and analyse that there is an element which leads to some other green wing of the site, a person remains engage in this particular set up.
here two incomplete rhombus shaped common space we have developed, larger one consists of lawn with peripheral areas filled with lush greens and on one side a lily pond with a feature wall in between having perforated niches on the wall is placed which give the glimpse of greens to the passer-by while the person is walking from the driveway.
another rhombus establish of senior citizen interactive space in between the angular sharp earth berms and flower beds. a large play area for kids also provided with various innovative play equipments. the show stopper of the campus is the helical shaped ribbon like flowing fabricated element which connects both the green patches. the junction between the two treated with single pole triangulated pergola under which precast seating also provided act as a interactive space for adults and even parents living in the scheme.
relationship with parents is impossible to break or leave to show the relation helix has been added the unbroken able bond between a parent (large patch) and a child (small patch).this is one of the inspirational landscape for the youngsters and even for the parents too.
details
client: saga infracon
location: ahmedabad.
category: landscape design
size: 55970 sq ft
date: september 6, 2022
team: janki , rashi
agency: studio flamebirds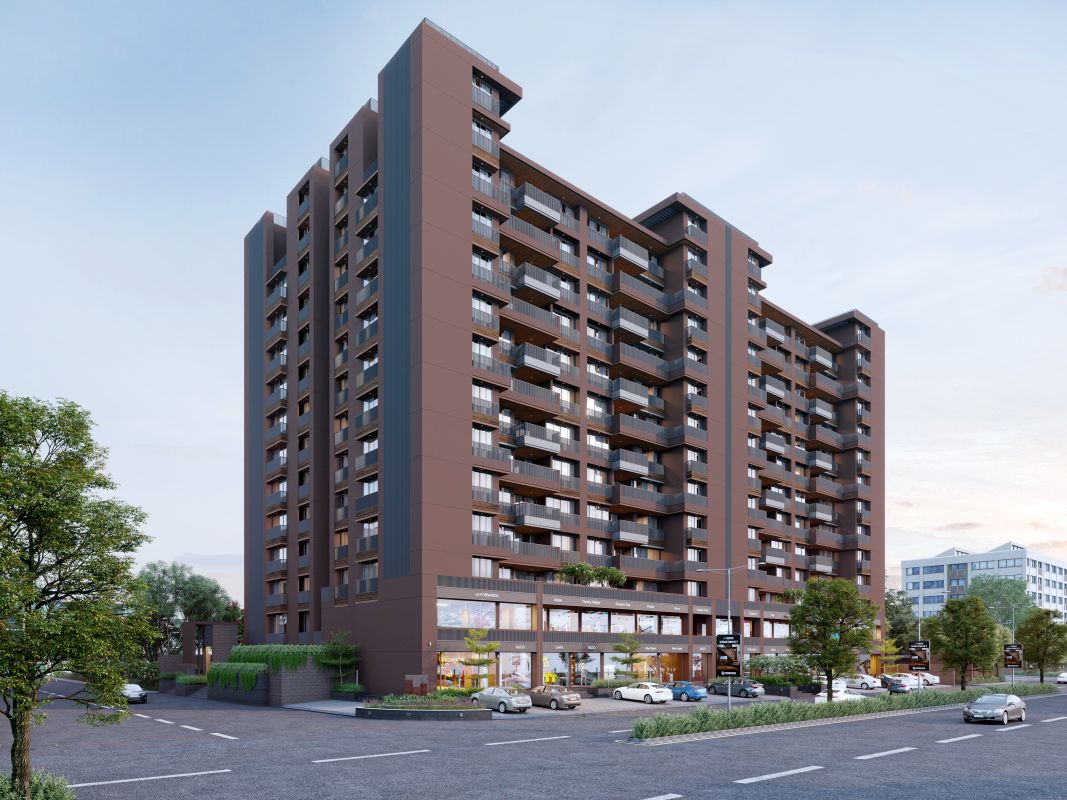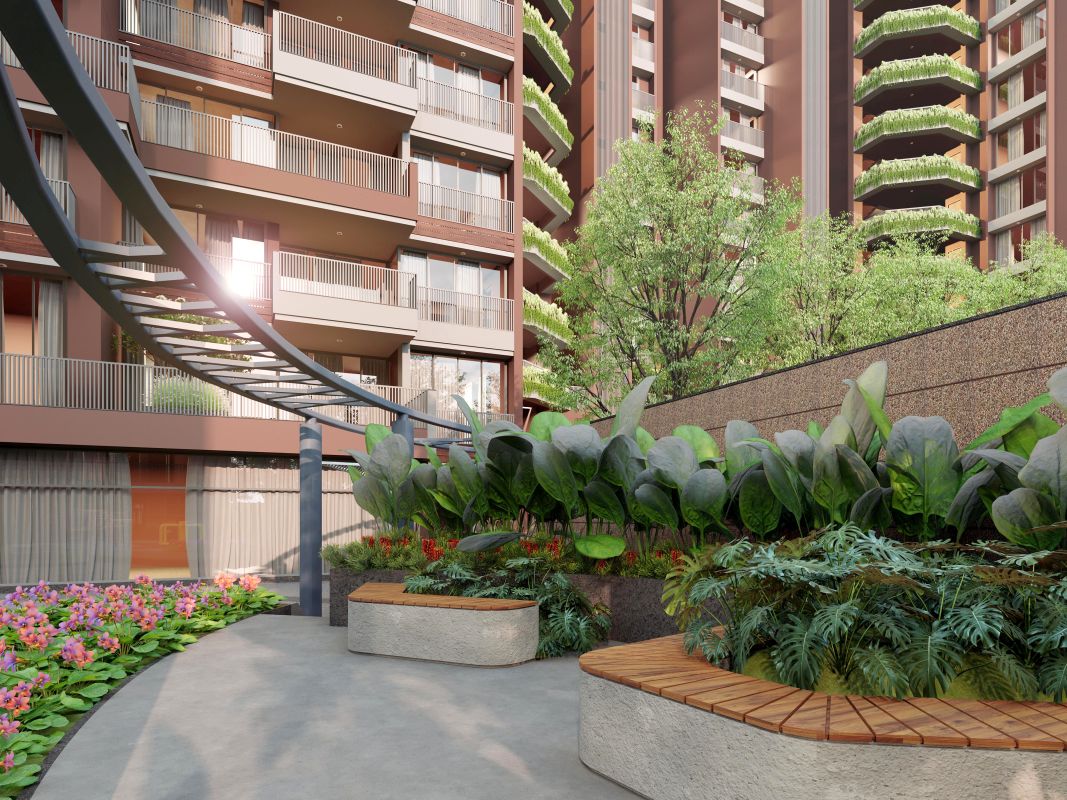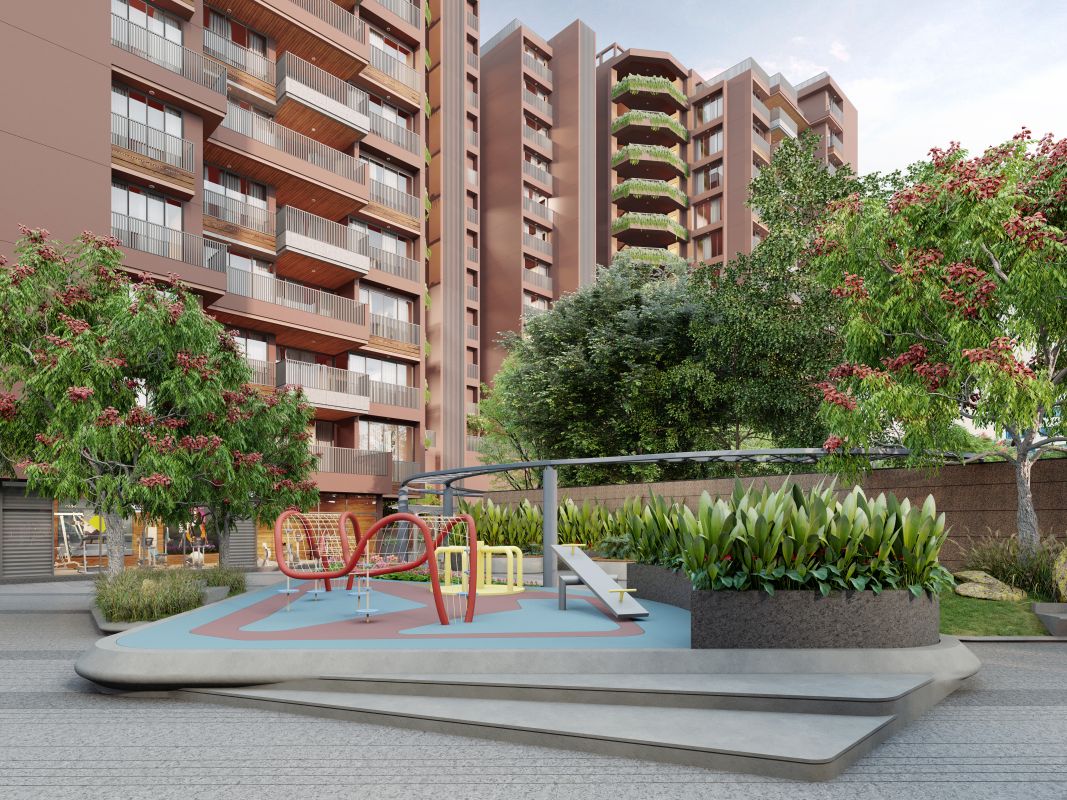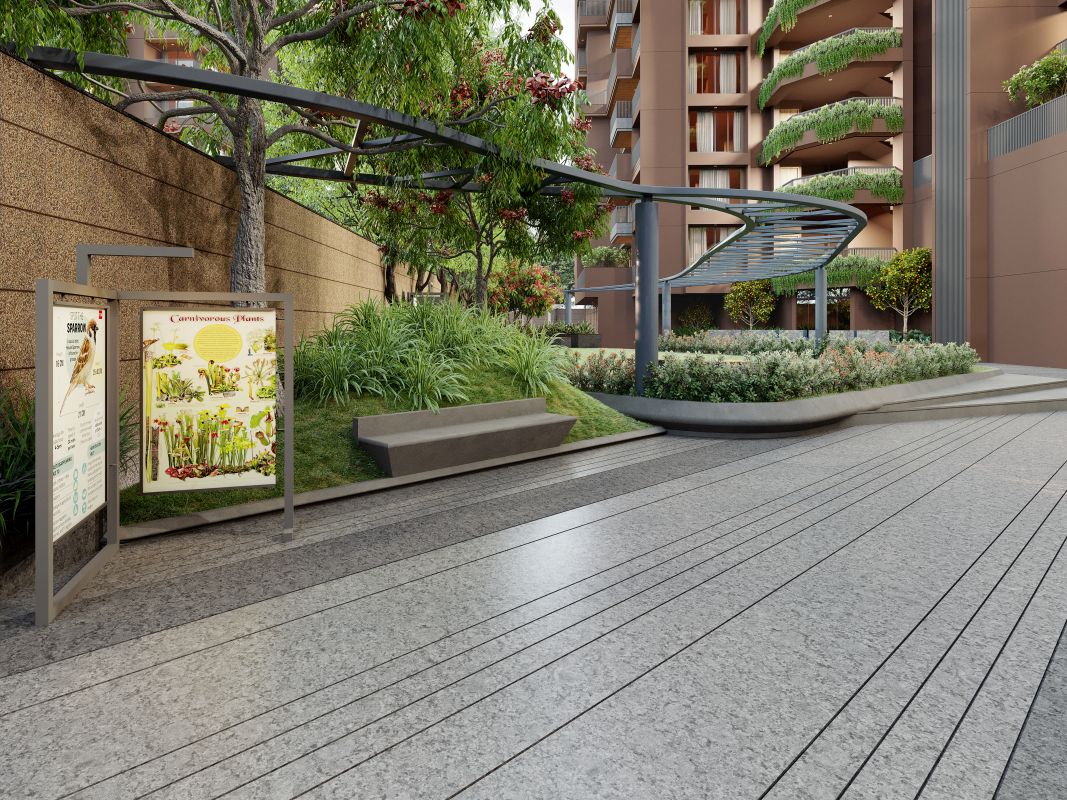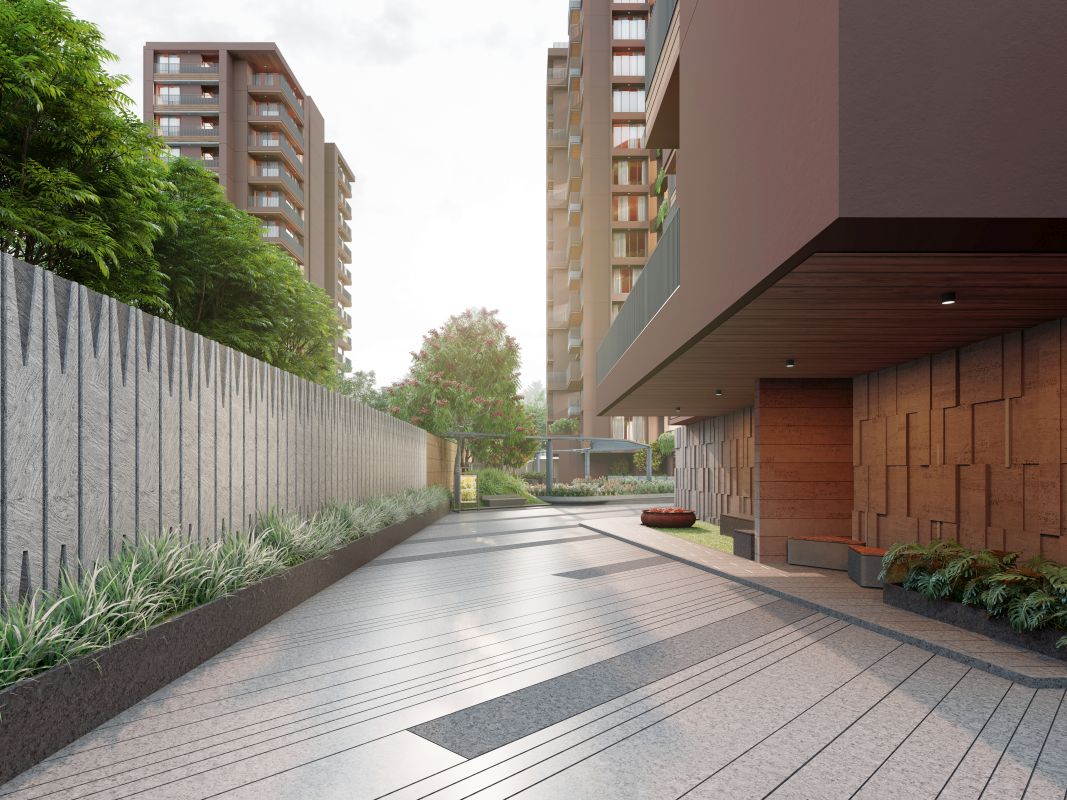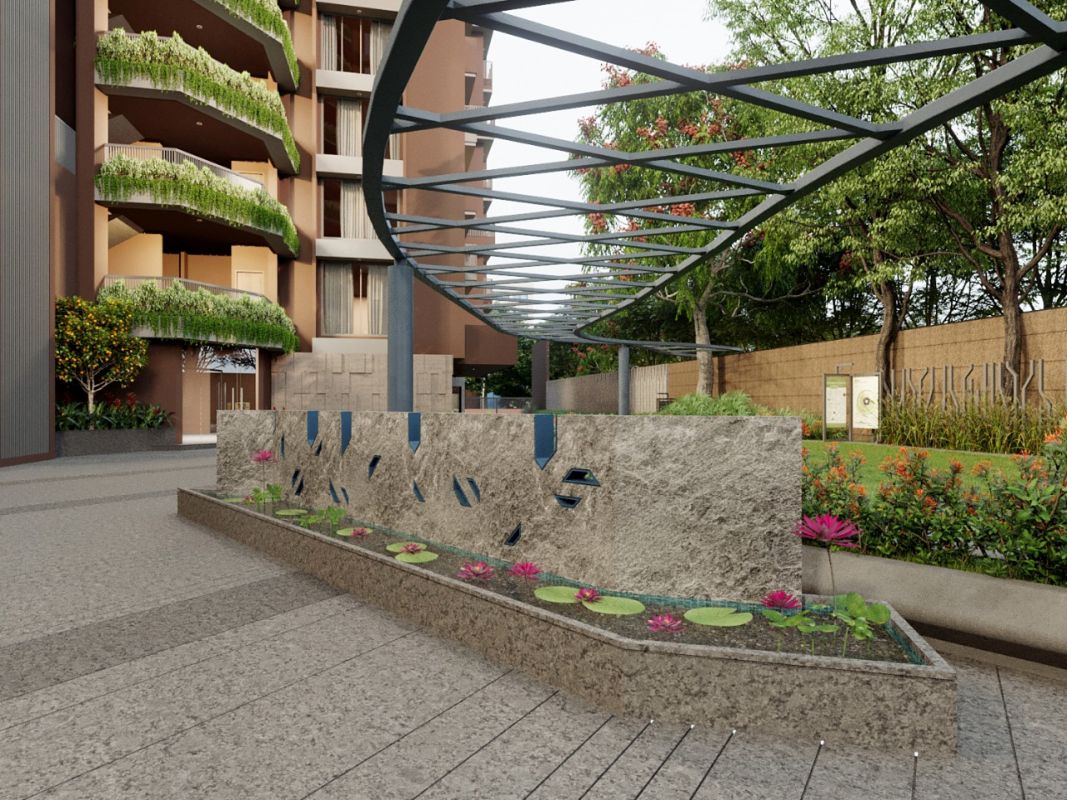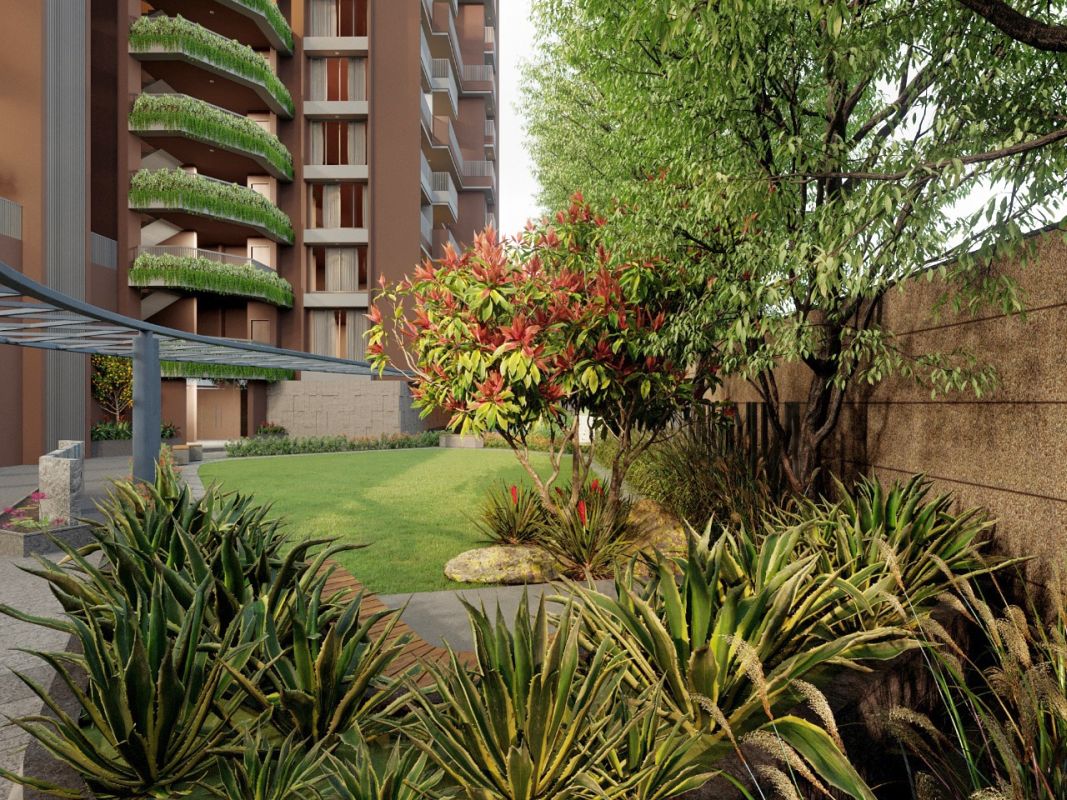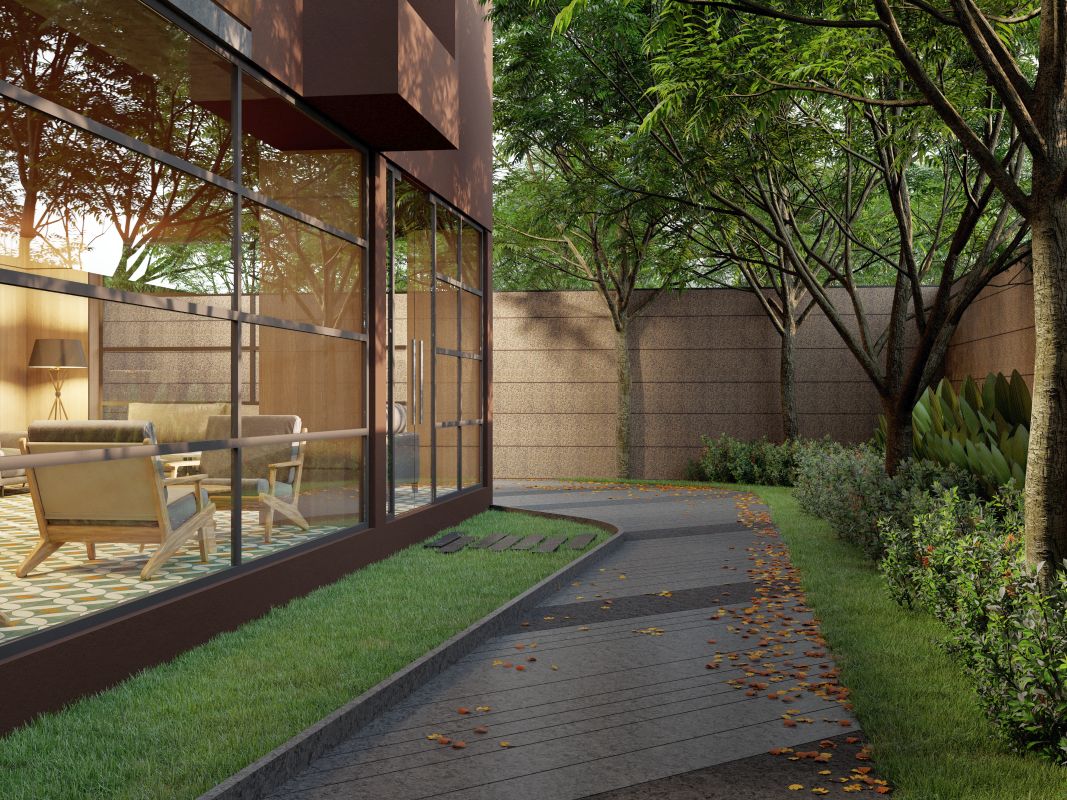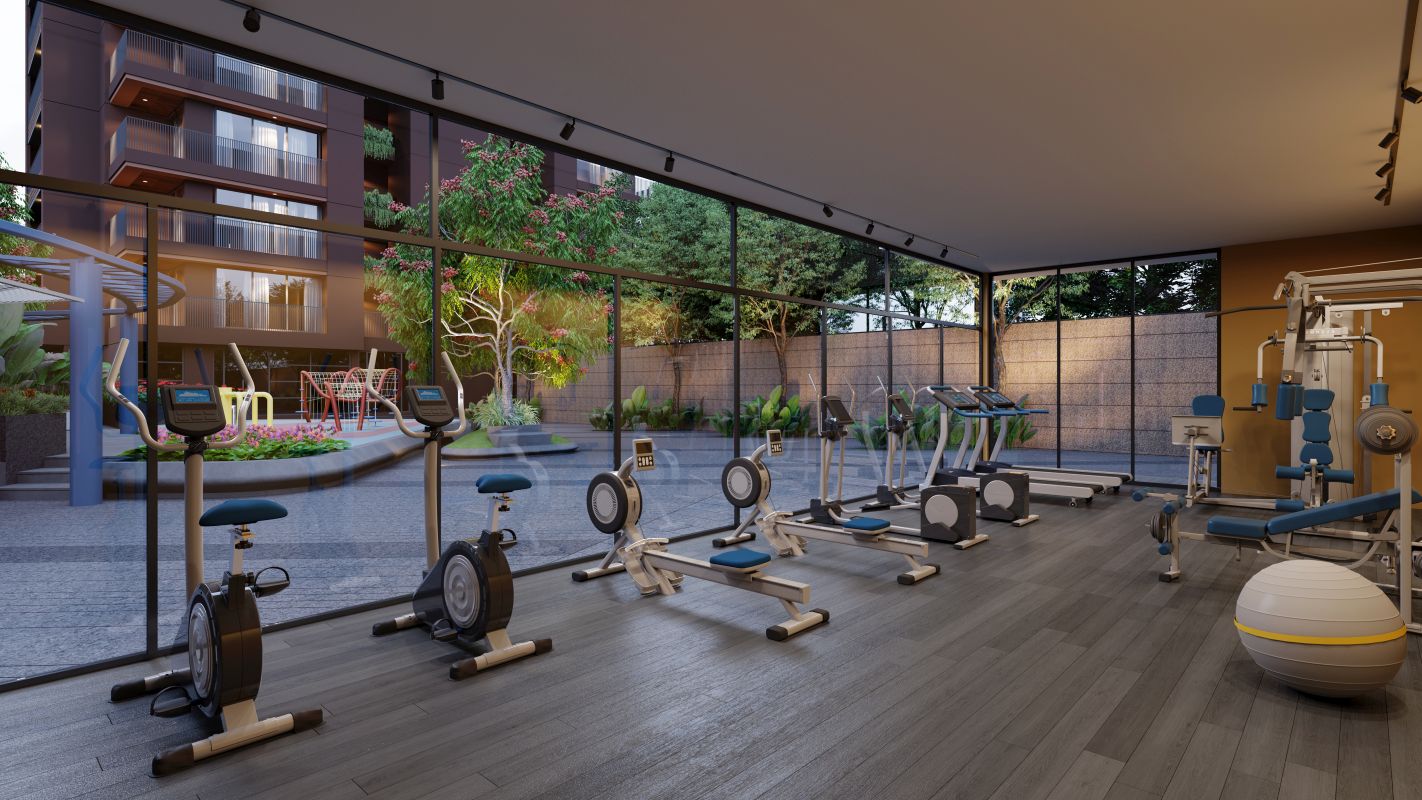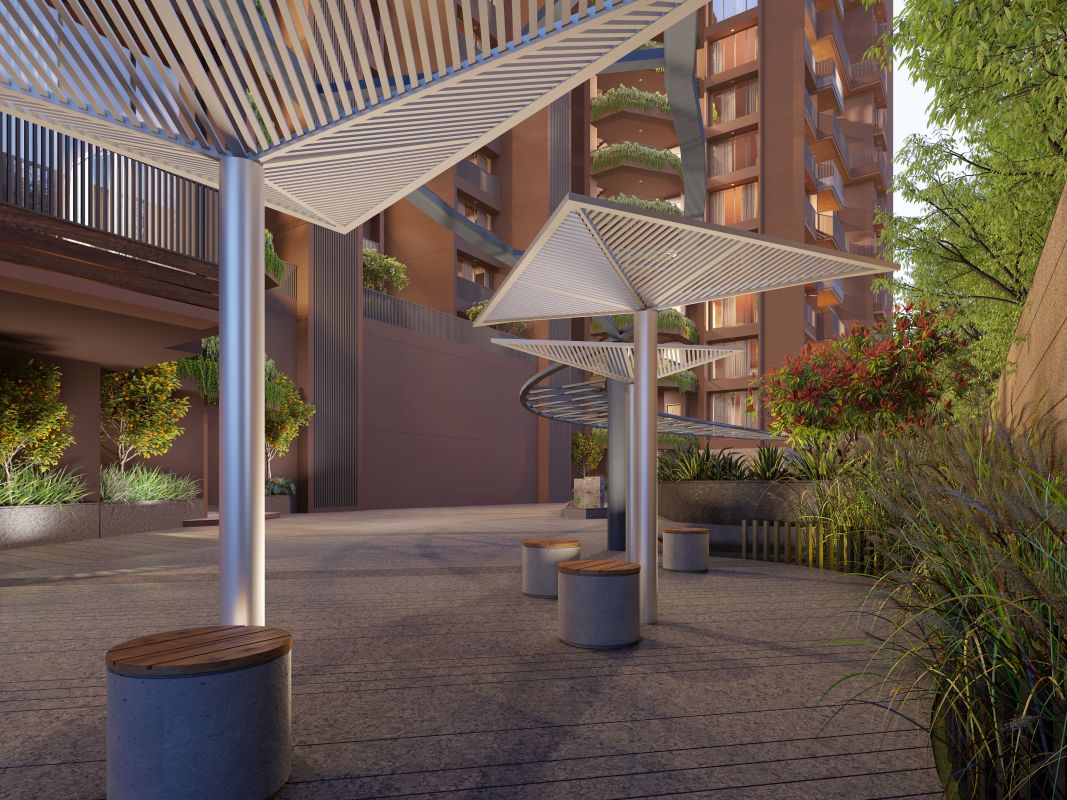 Original Source : View Projects