Penthouse Concept Design by Studio Saransh. PS Penthouse is a private home located in the heart of the city, with a brief that required an extension of the space vertically, to accommodate further public and private spaces. The project began while the building was still under construction providing us with the opportunity to insert a stairwell into the terrace slab, while we also reworked the floor plan to be tailor made to the family's requirements.
The home belongs to a family of 4 with varied requirements of activities and personalisation. The relationship between the spaces plays a critical role in making the home practical, comfortable, and harmonious. The open spaces of the house are divided in two zones : the living area and the kitchen and dining, both connected by a wooden portal with hidden doors leading to the guest and powder rooms. These open spaces allow for better communication and flow of activities, increase visibility across the spaces, and facilitate interaction among the family members
With the intention of crafting a set of spaces which feel contemporary yet Indian in essence, the materials and tones found their way into the project. The stucco plastered walls, the reclaimed Indian teak and the banana paper lamps form a rich local palette that is seen through the house. A consistent colour palette, flooring, and other finishes throughout the house create a sense of continuity and flow, while also helping to define different areas.
The contemporary yet Indian design aims to balance modern style with traditional Indian elements to create a warm and inviting home that reflects the best of both worlds.
Client : Pinesh Shah
Typology : Residence
Location : Ahmedabad
Year : 2019-2022
Status : Completed
Area : 3,700 sq.ft
Design Team : Kaveesha Shah, Urvashi Gupta, Dipti Kotak, Pooja Shah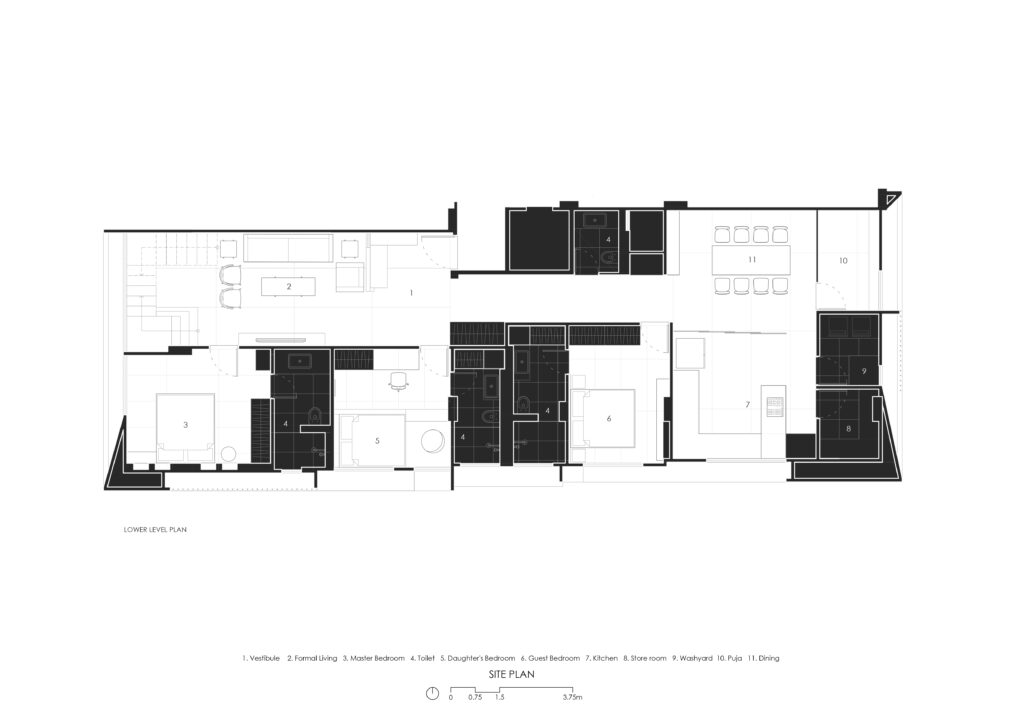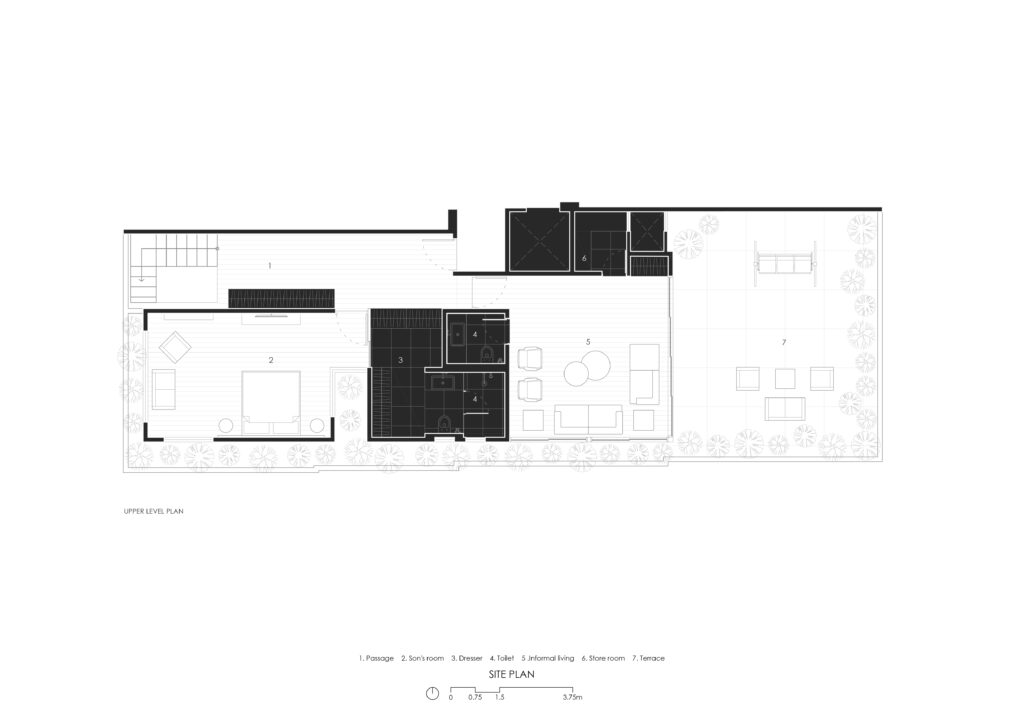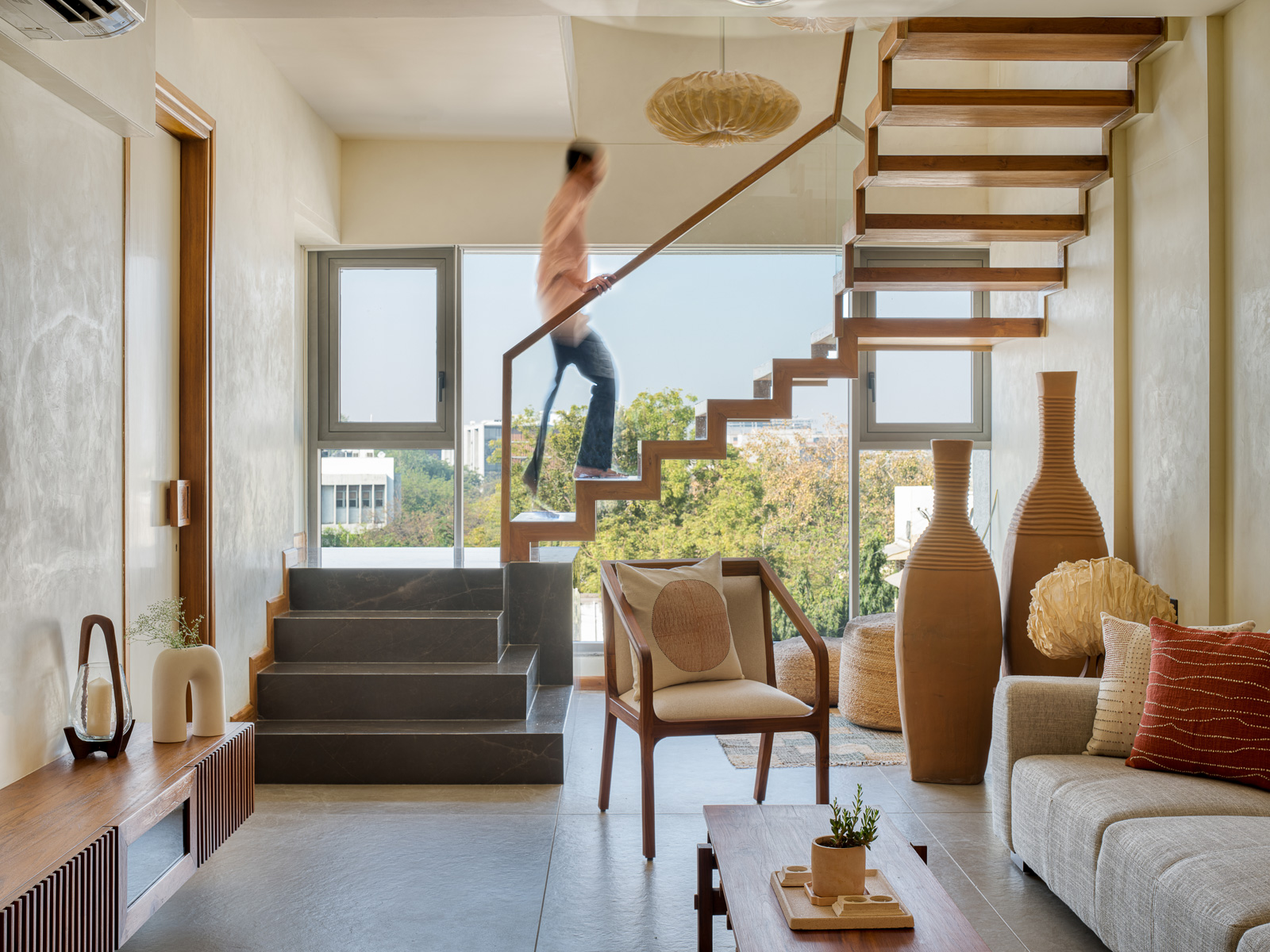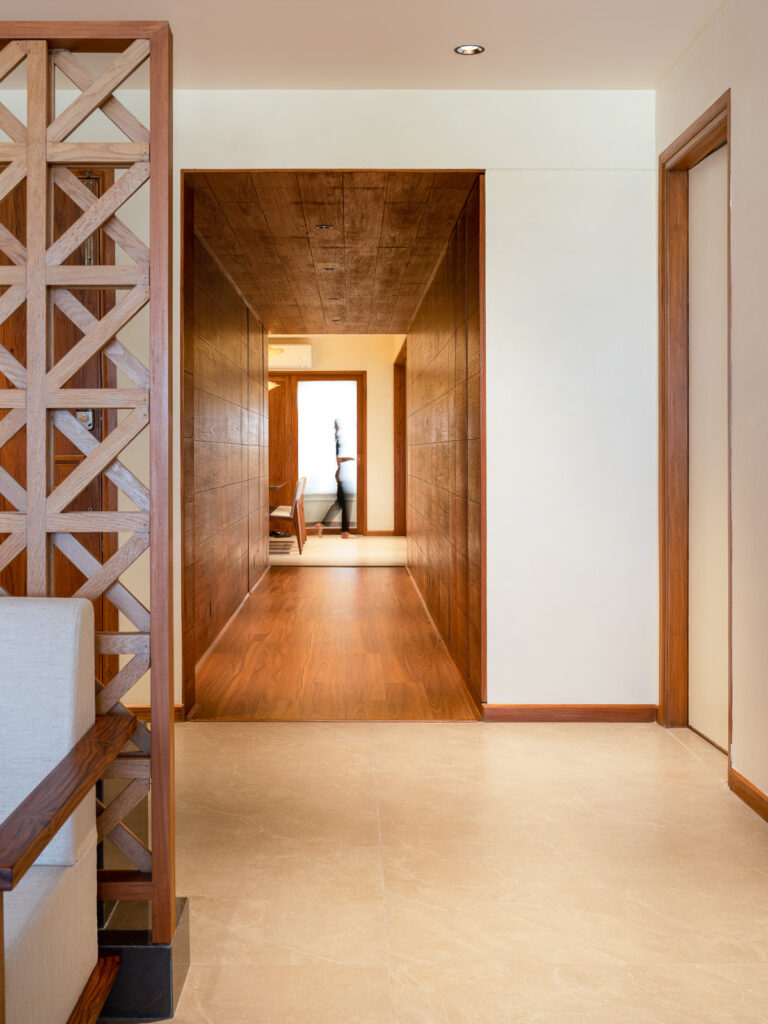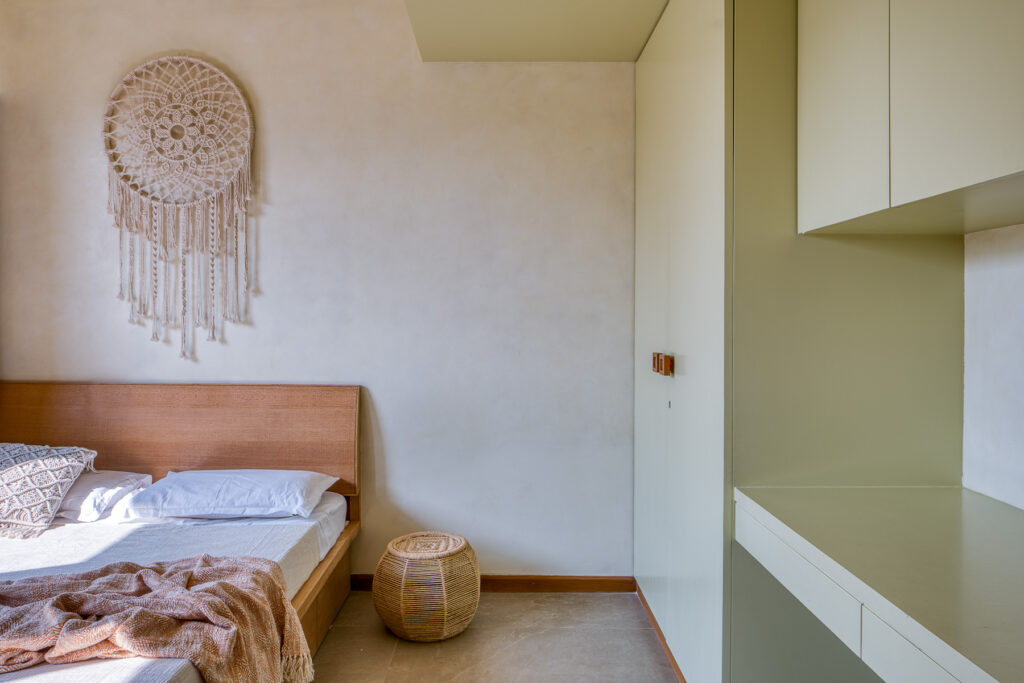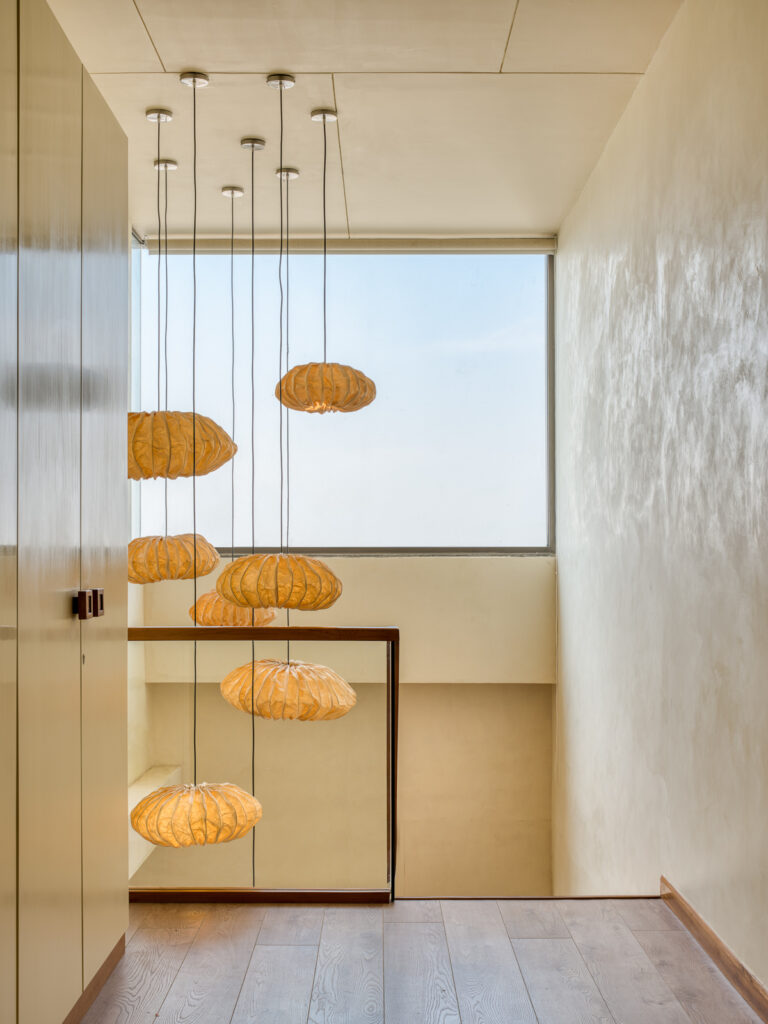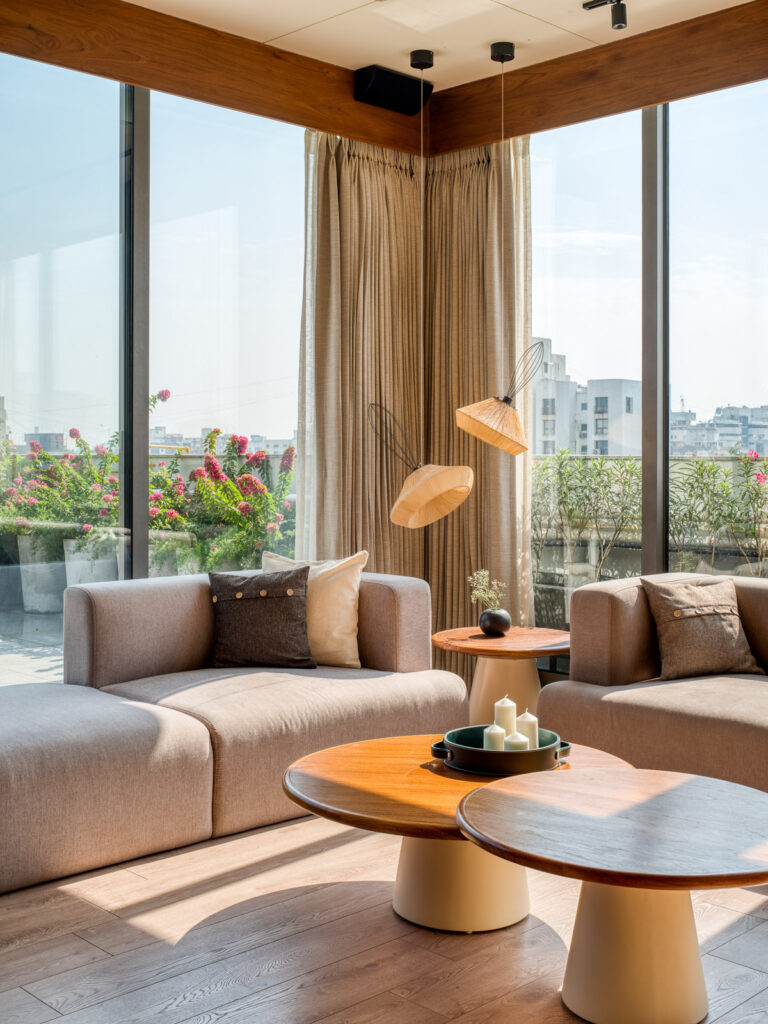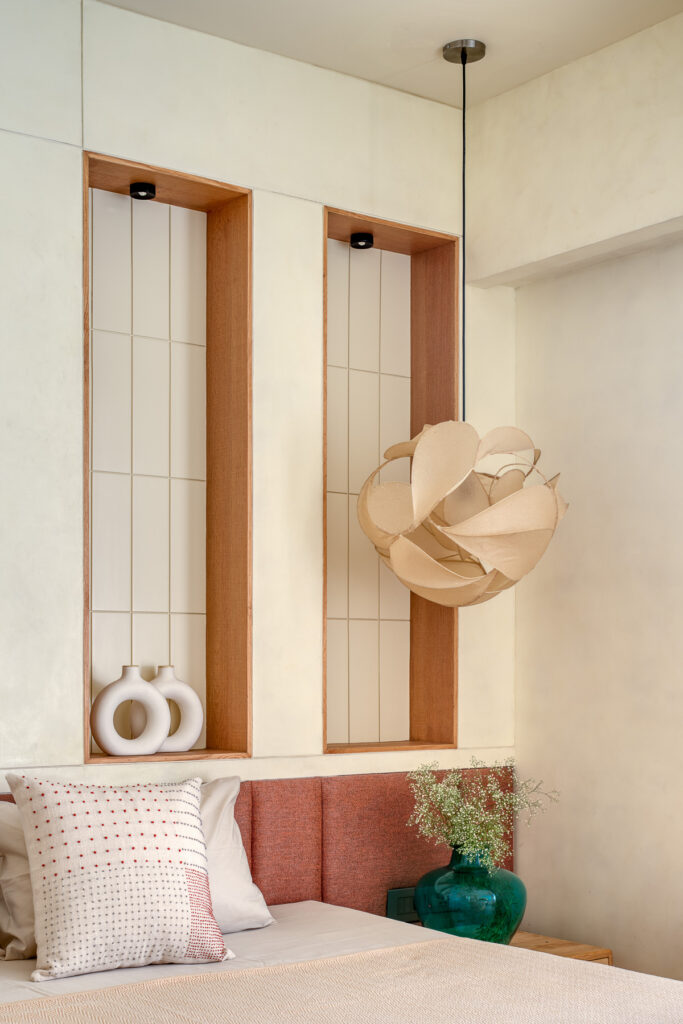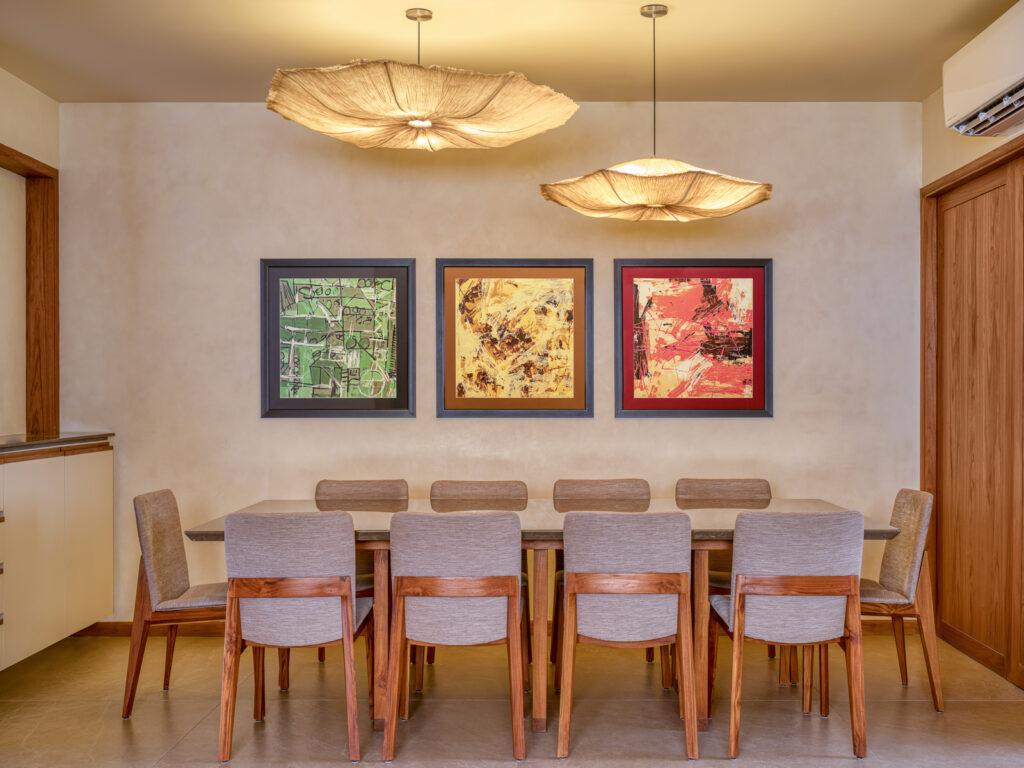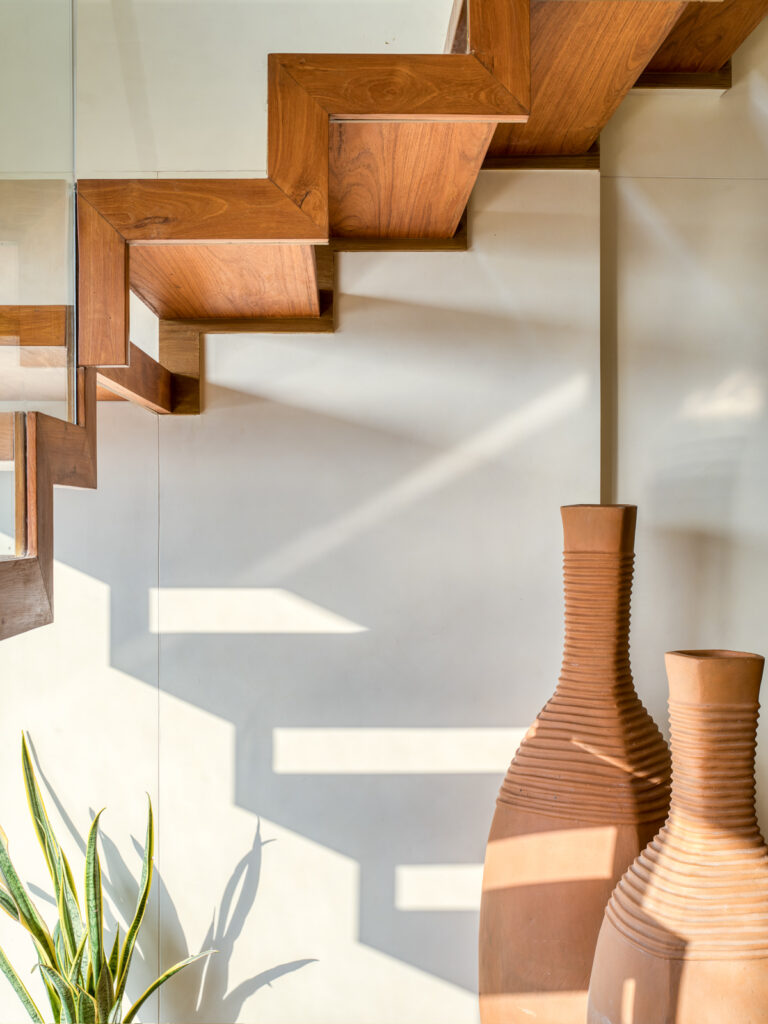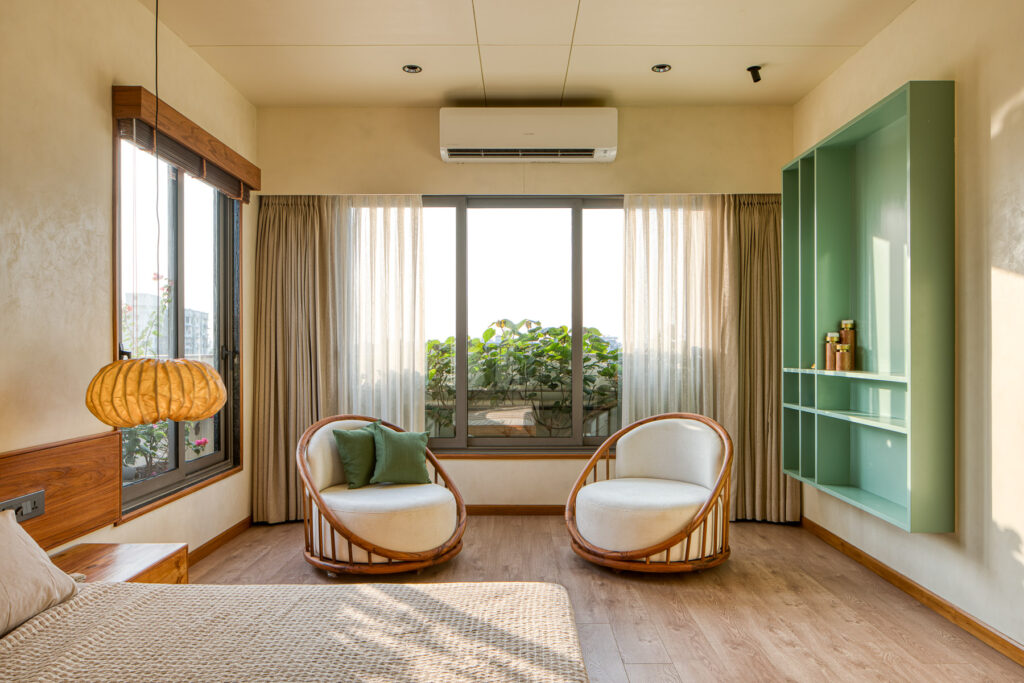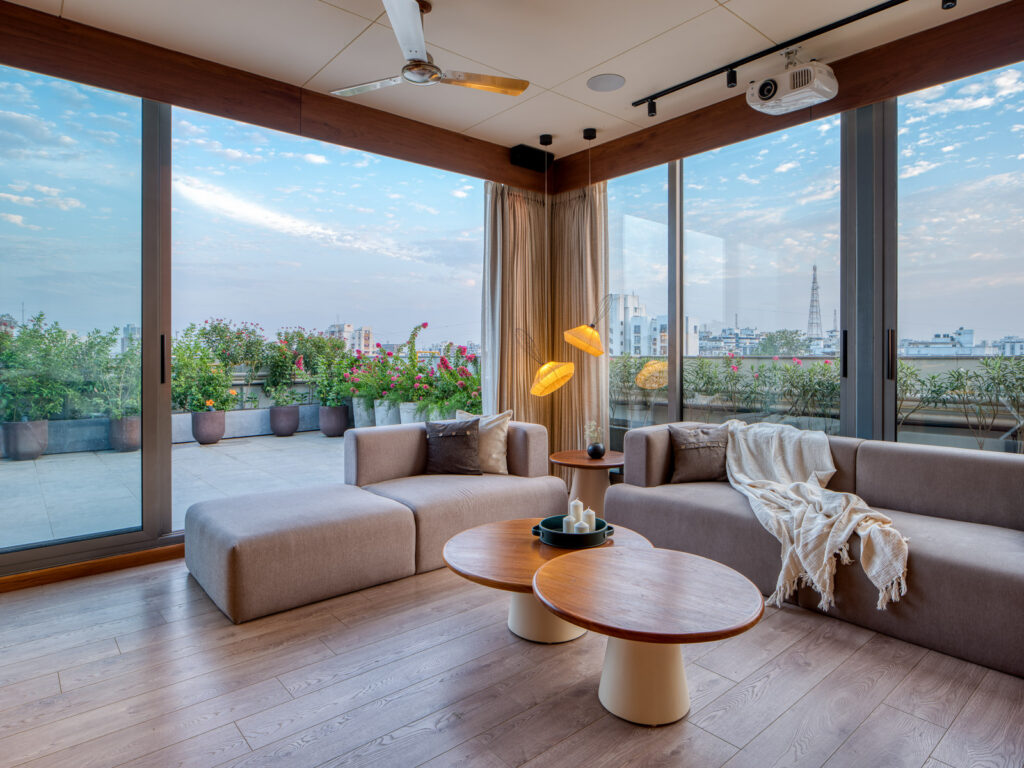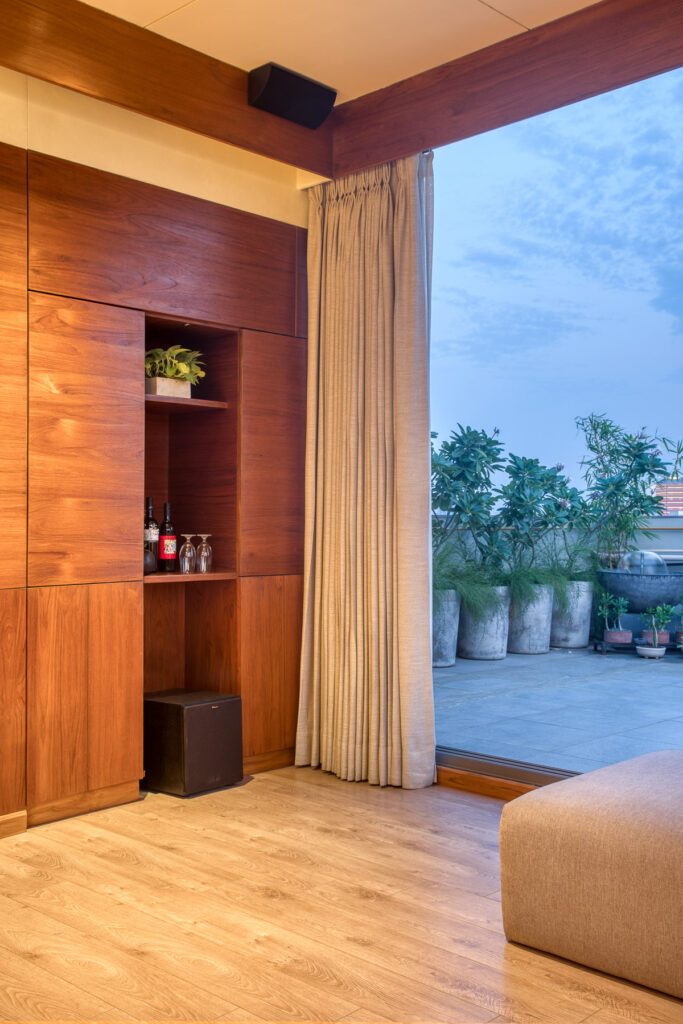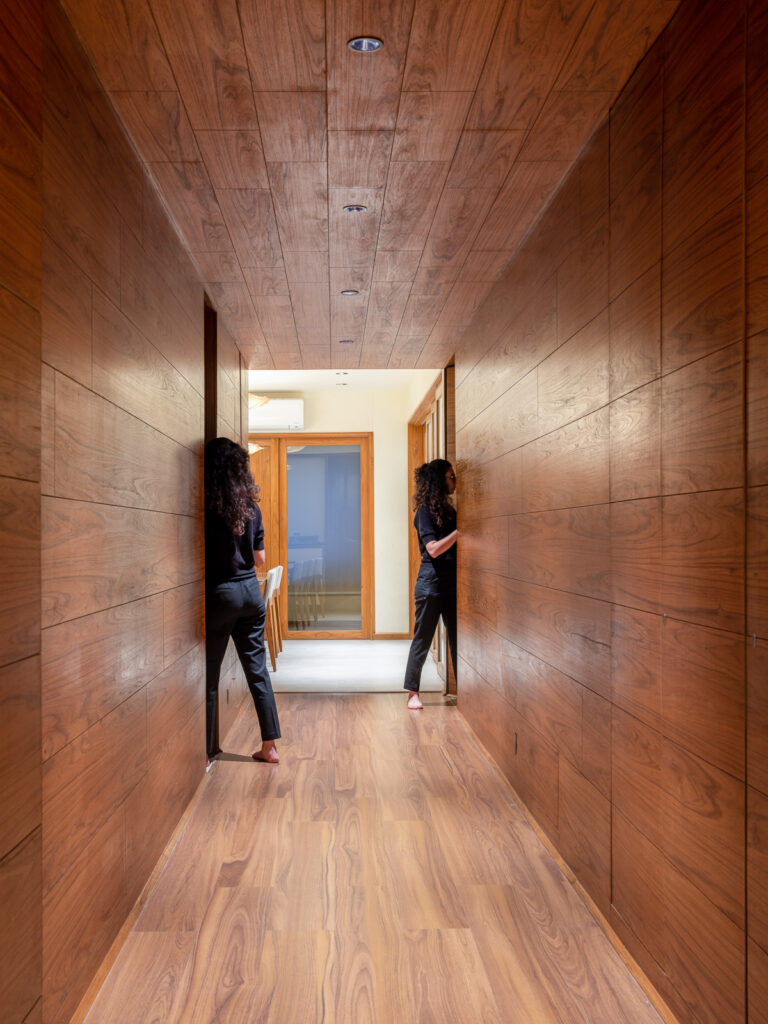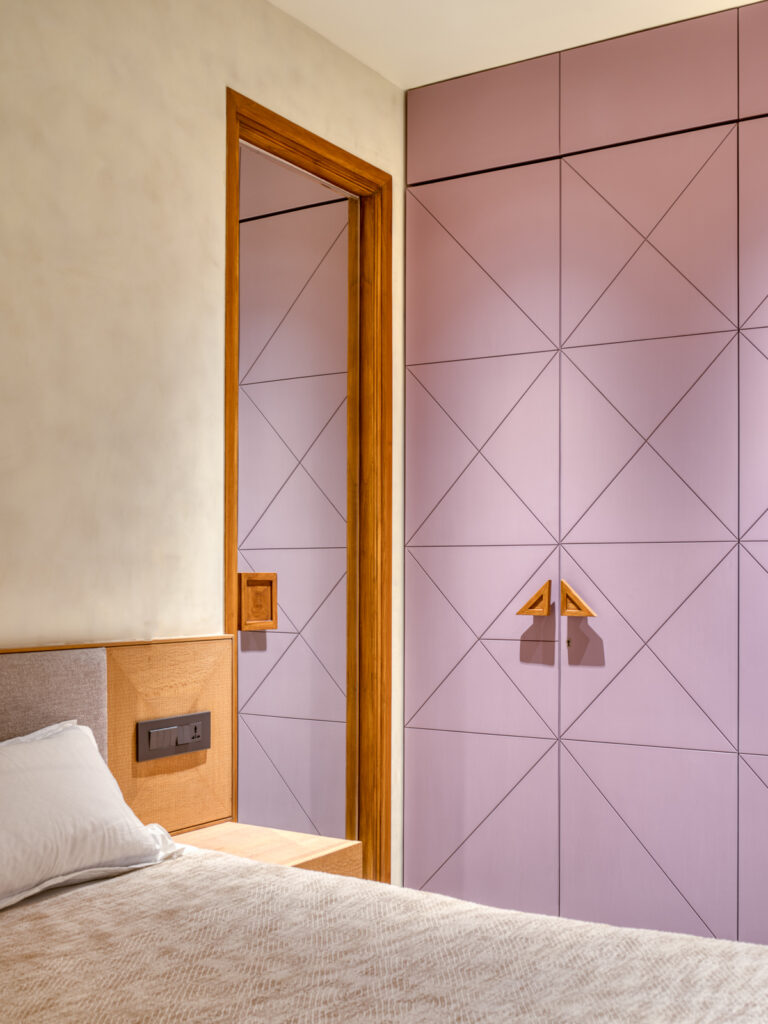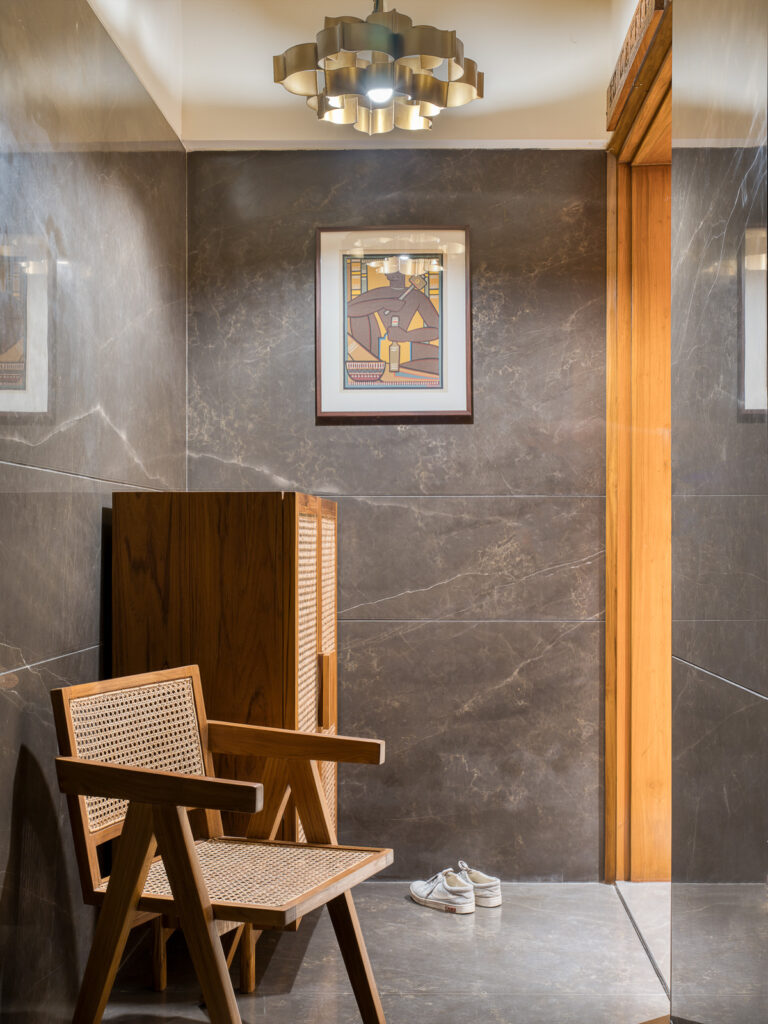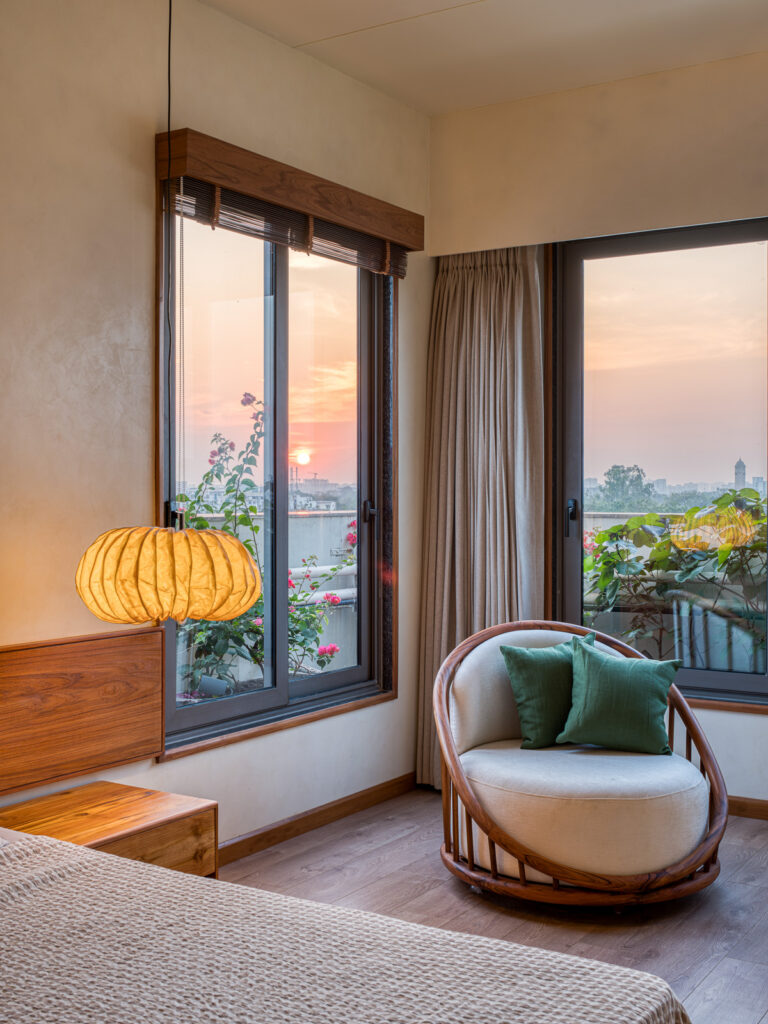 Original Source : https://studiosaransh.com/portfolio/ps-apartment/