CH Office is a workspace designed for a tech company called Cricheroes Office in Ahmedabad, India. This cricket scoring app company is run by a team of skilled young developers and designers who are extremely passionate about cricket and technology. The primary goal of the project was to design a space that fosters creativity and well being while reflecting the forward-thinking company's energetic culture.
The workspace is designed to integrate the company's brand colour red into the space in order to strengthen the identity and create a sense of unity and pride amongst the team. The layout includes various open workstations, collaborative areas, meeting rooms, lounge and a reception. Accent of red is used in the flooring pattern to define these different zones. Hues of red are also selectively used in various elements such as the desks, cable trays, acoustic panels, sofa, light, etc to reinforce the colour palette. Sheer, white, light weight curtains made from linen are used to diffuse natural light in order create a soft, diffused glow throughout the office. The rest of the space is finished in neutral tones of calming whites and earthy greys to provide contrast and balance. Large blank white walls display definitions of various cricket terminology words to infuse a sense of identity, purpose and inspiration.  Lastly, an abundance of indoor potted plants is created to bring a sense of comfort and freshness within the space.
The design of CH office is an attempt to create a space that offers respite in a world characterised by constant demands of the fast paced digital world.
Design Team : Mansi Mistry, Ria Rathod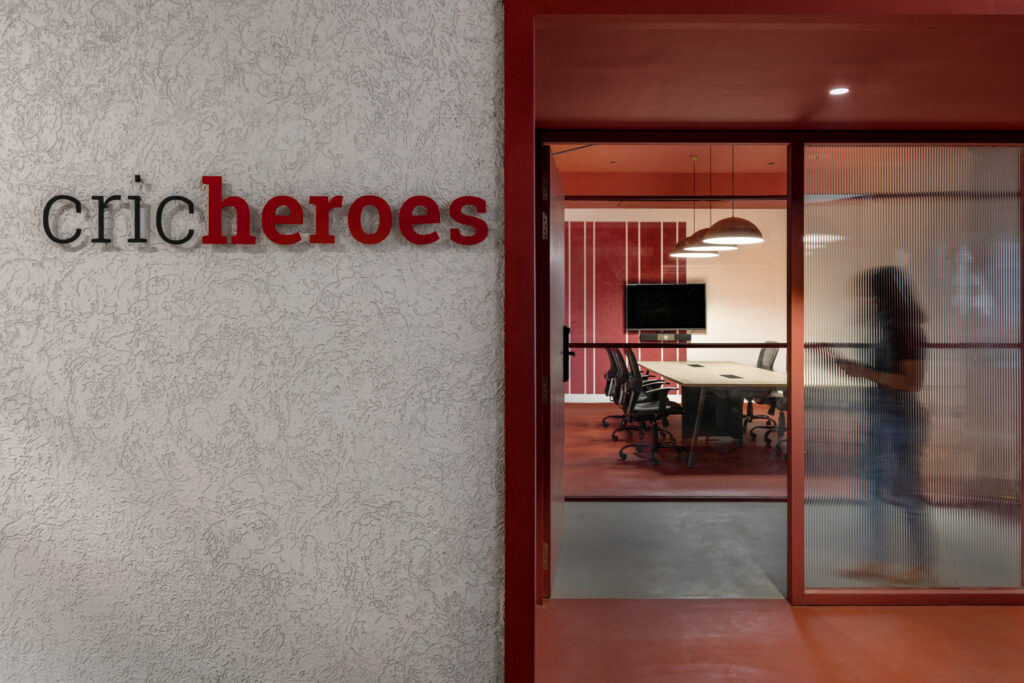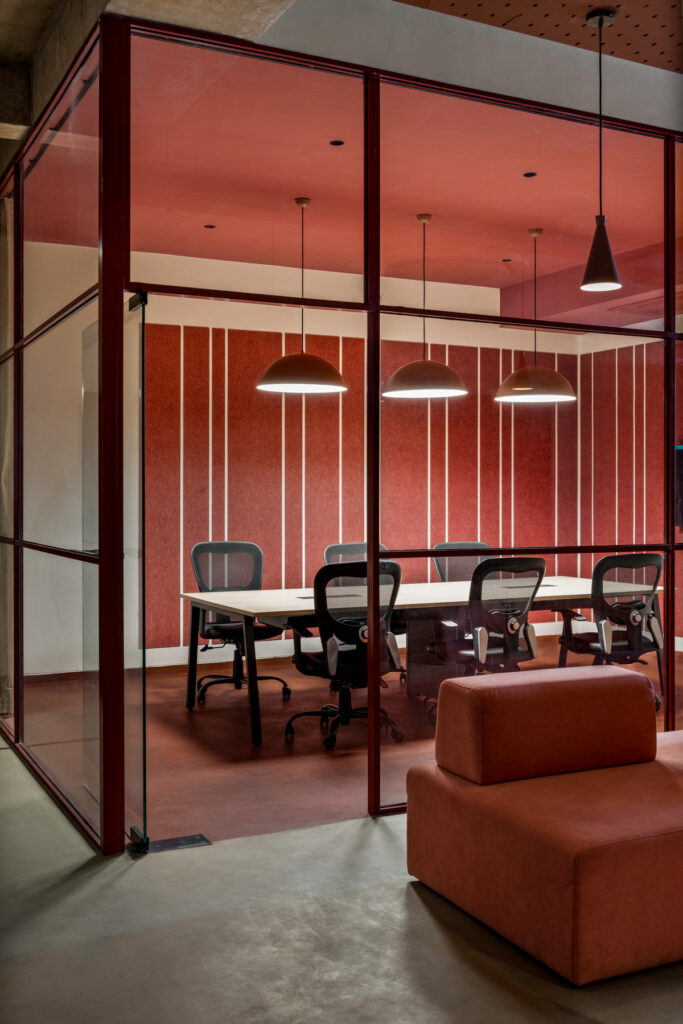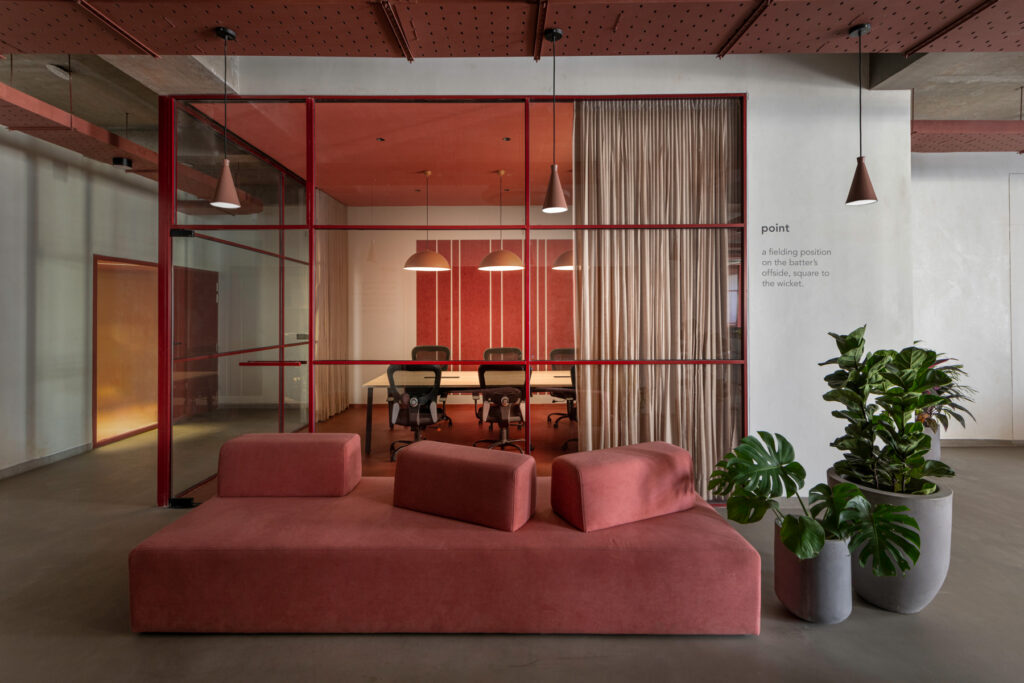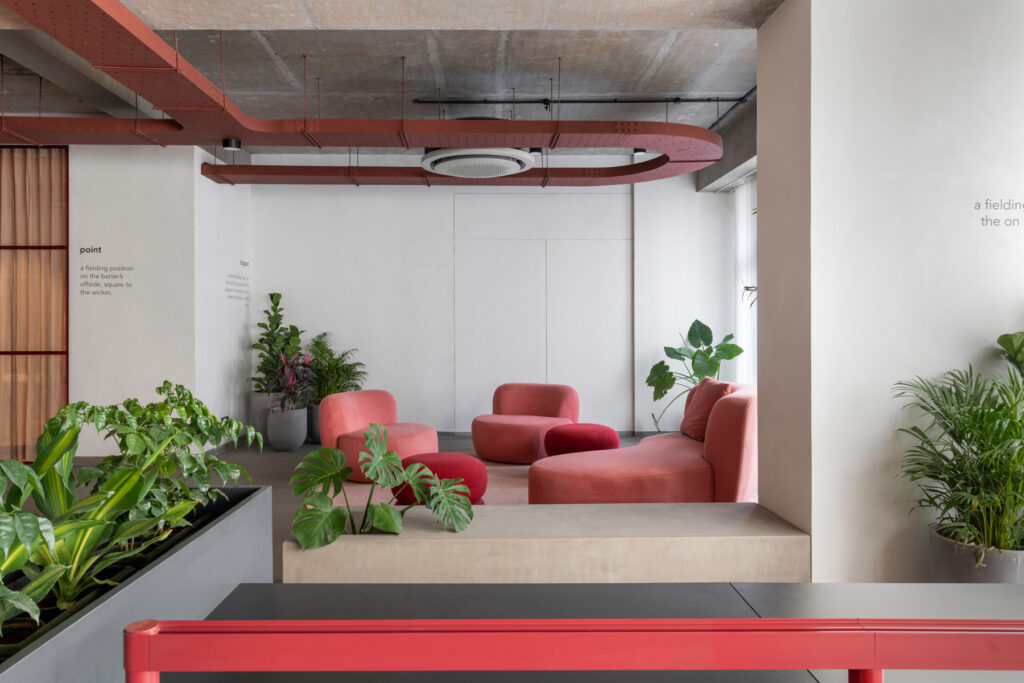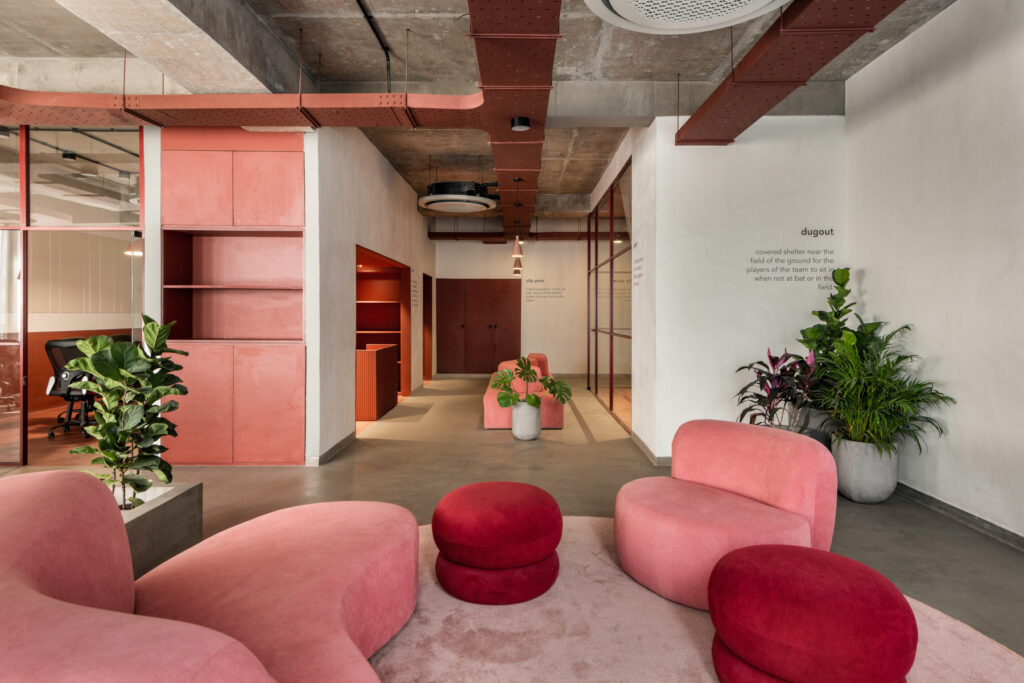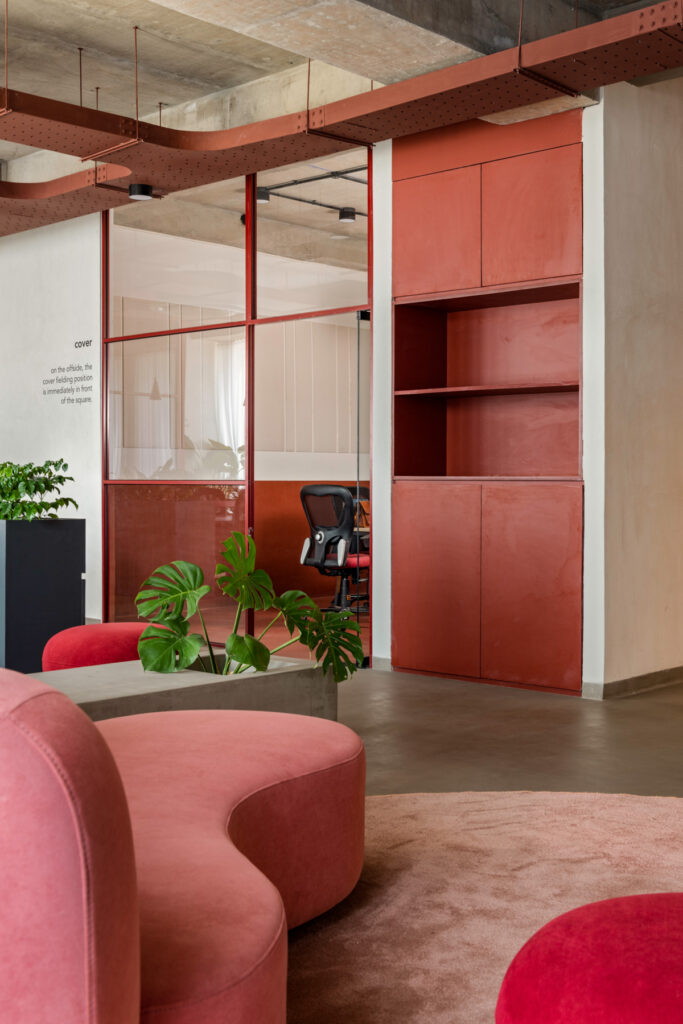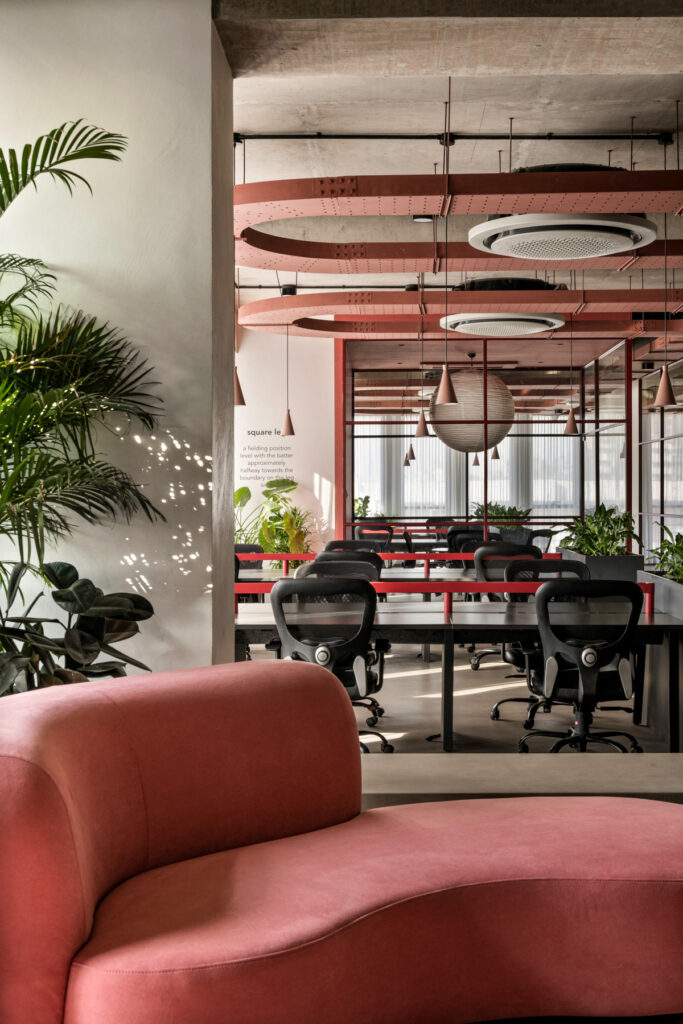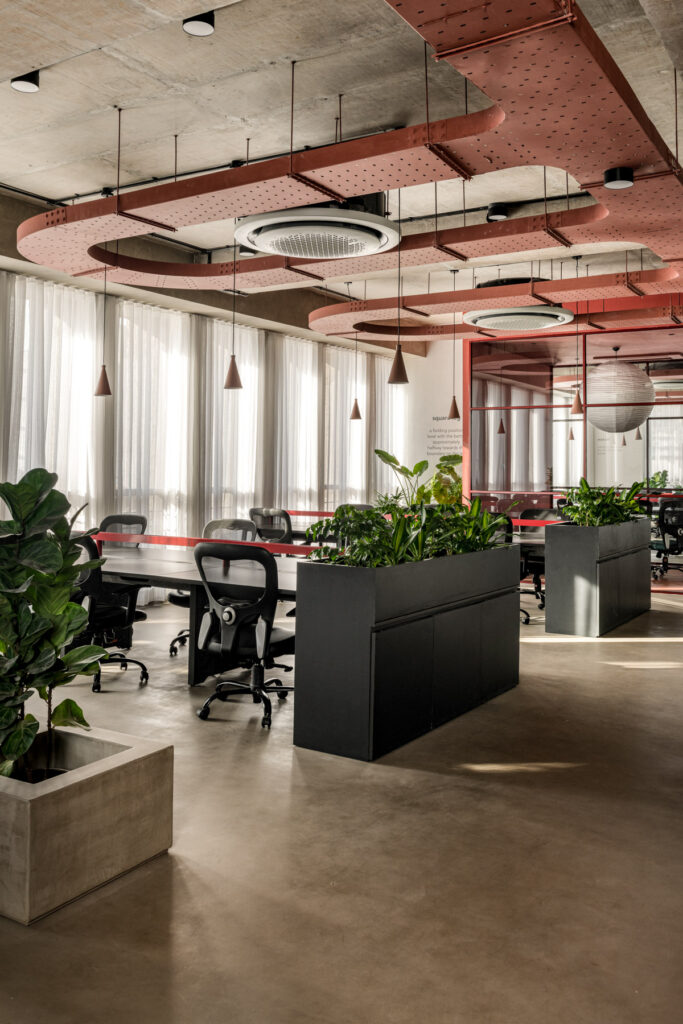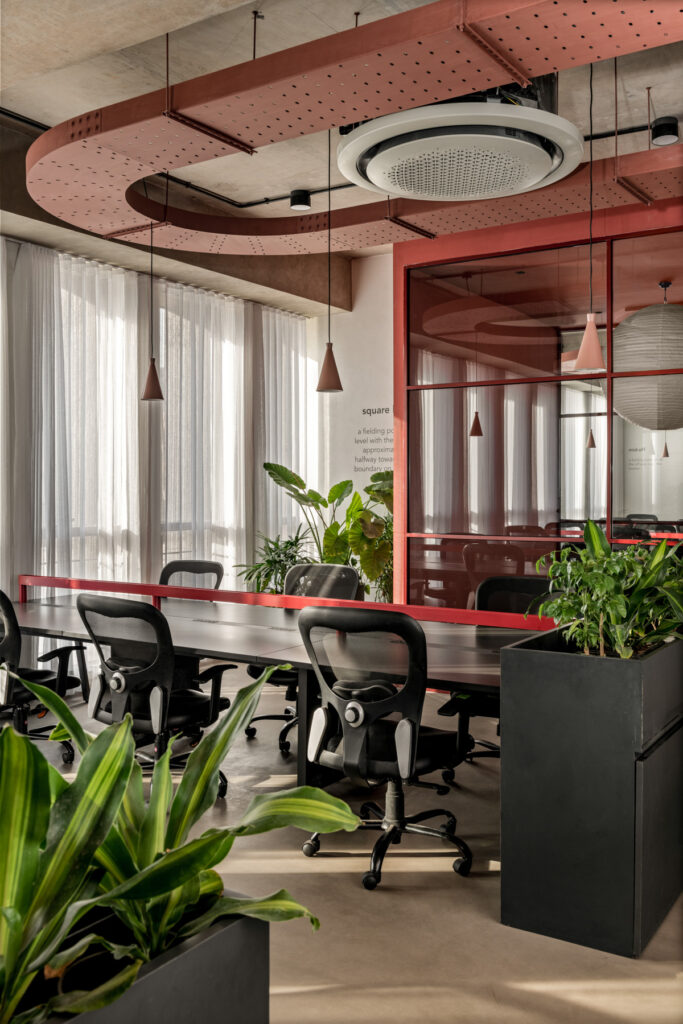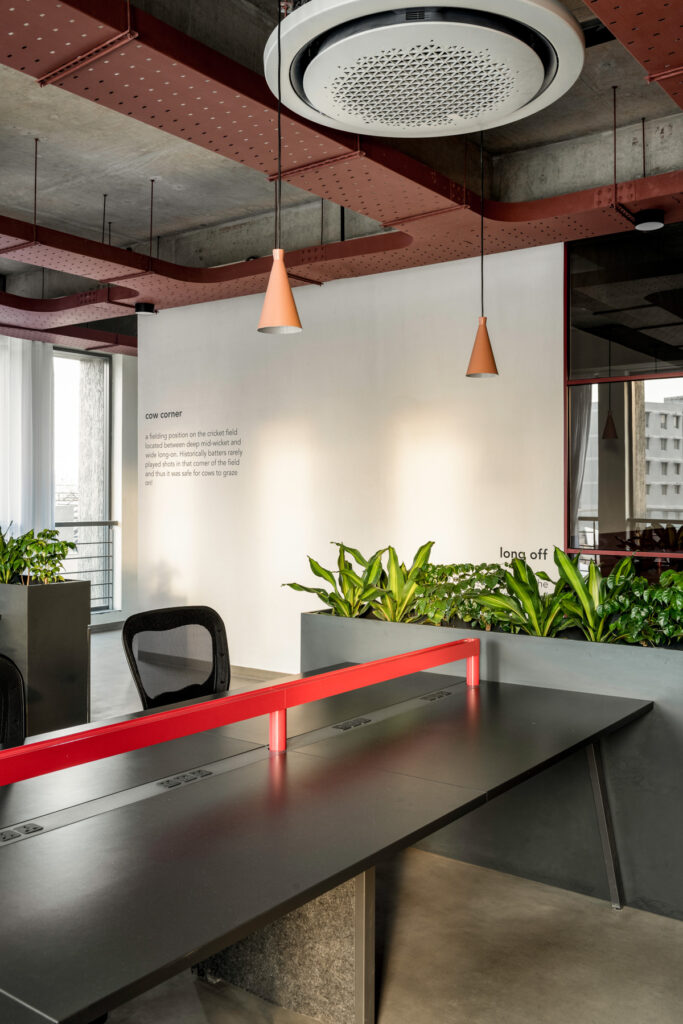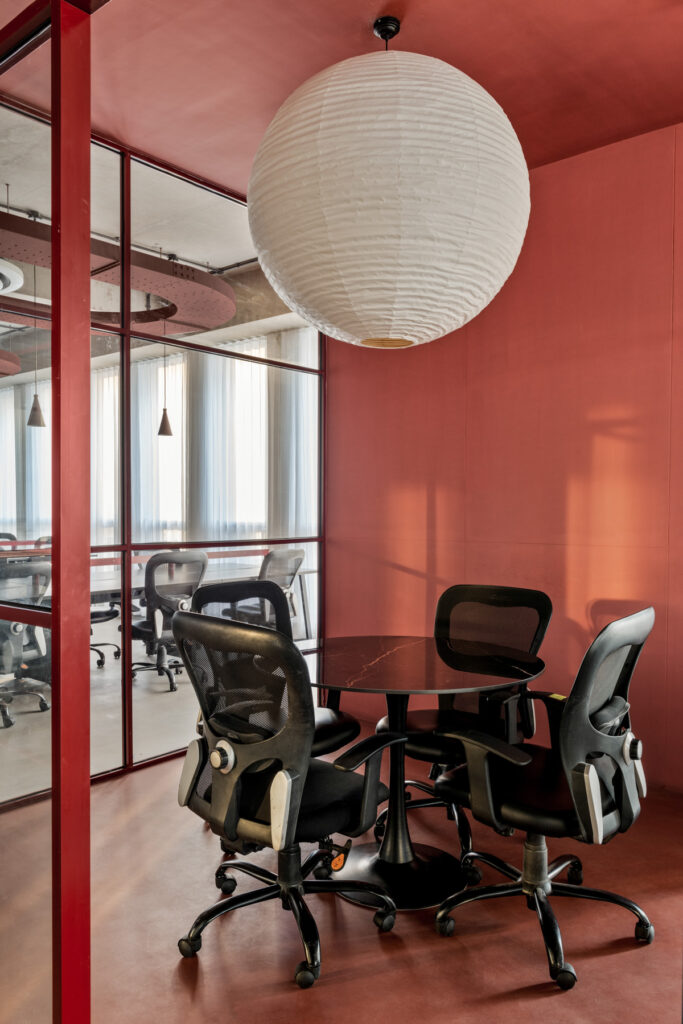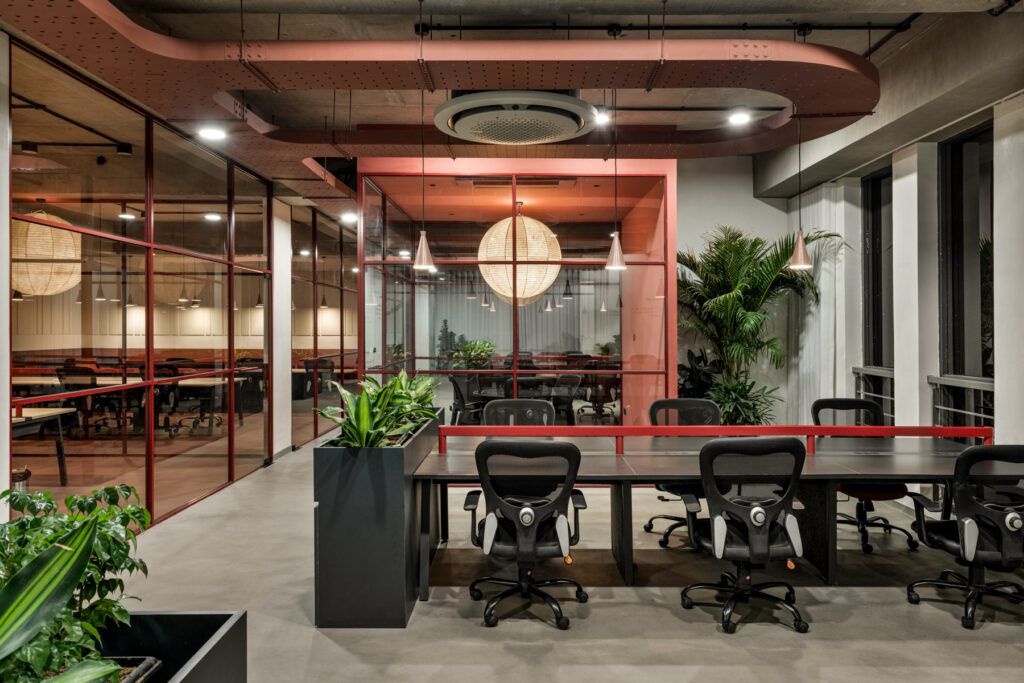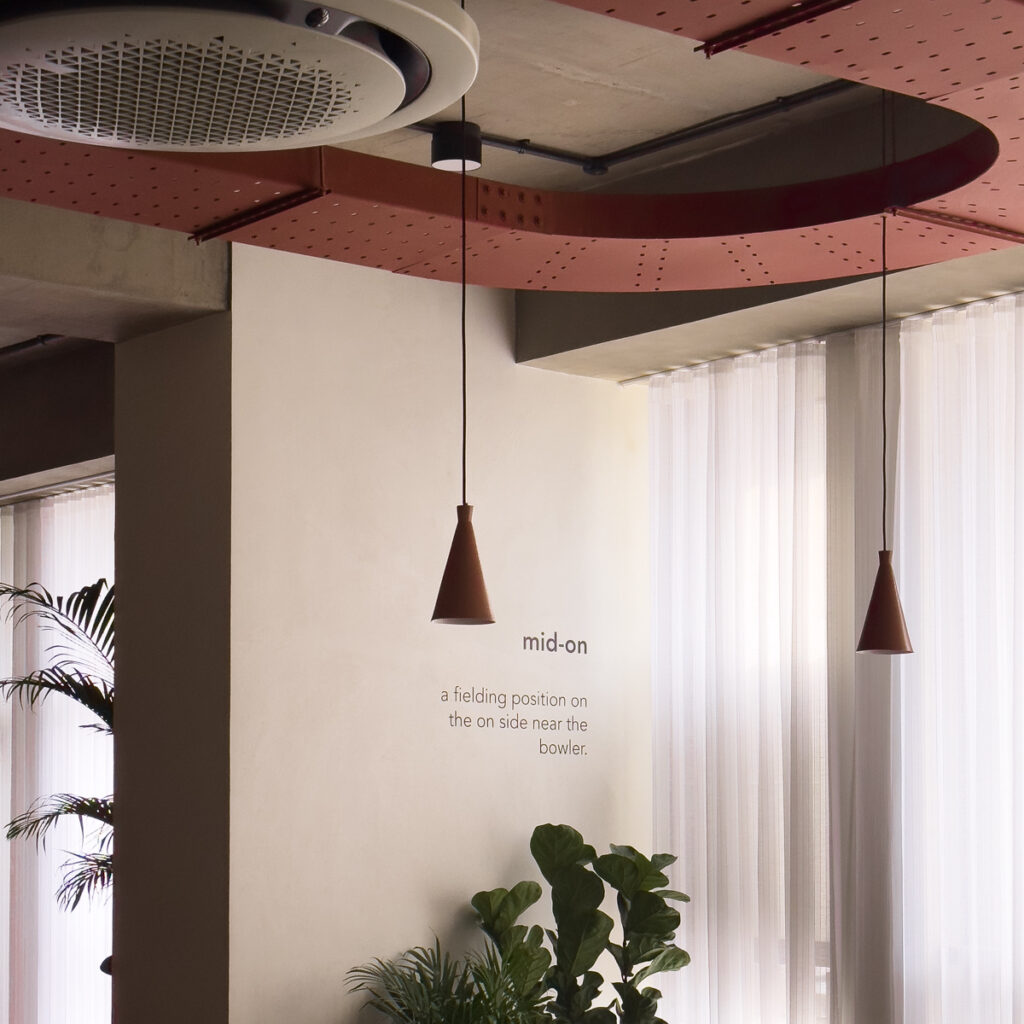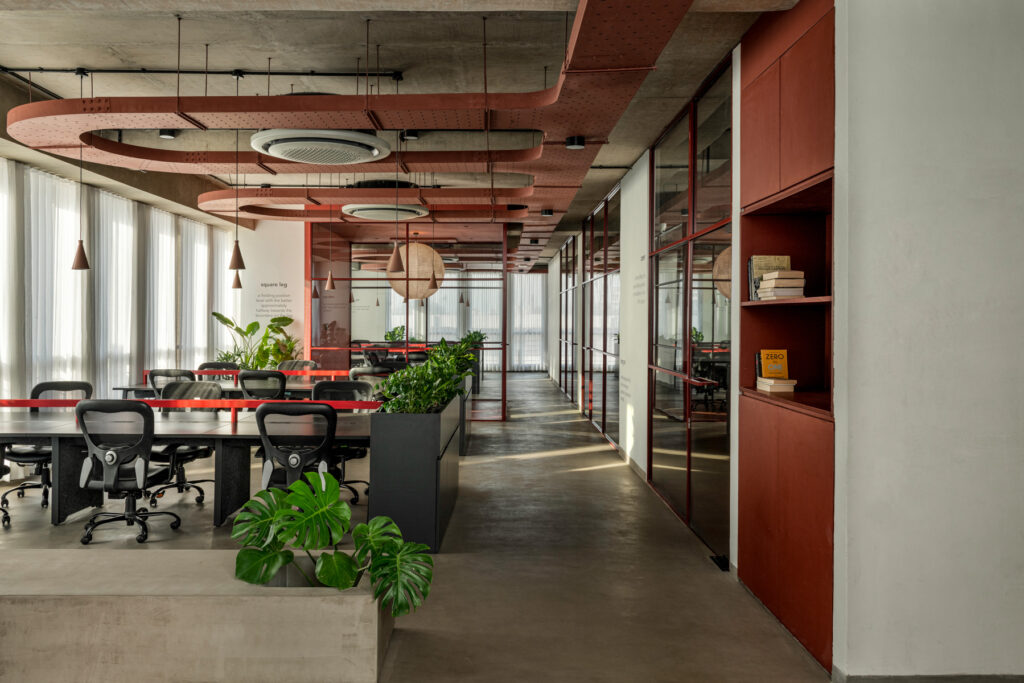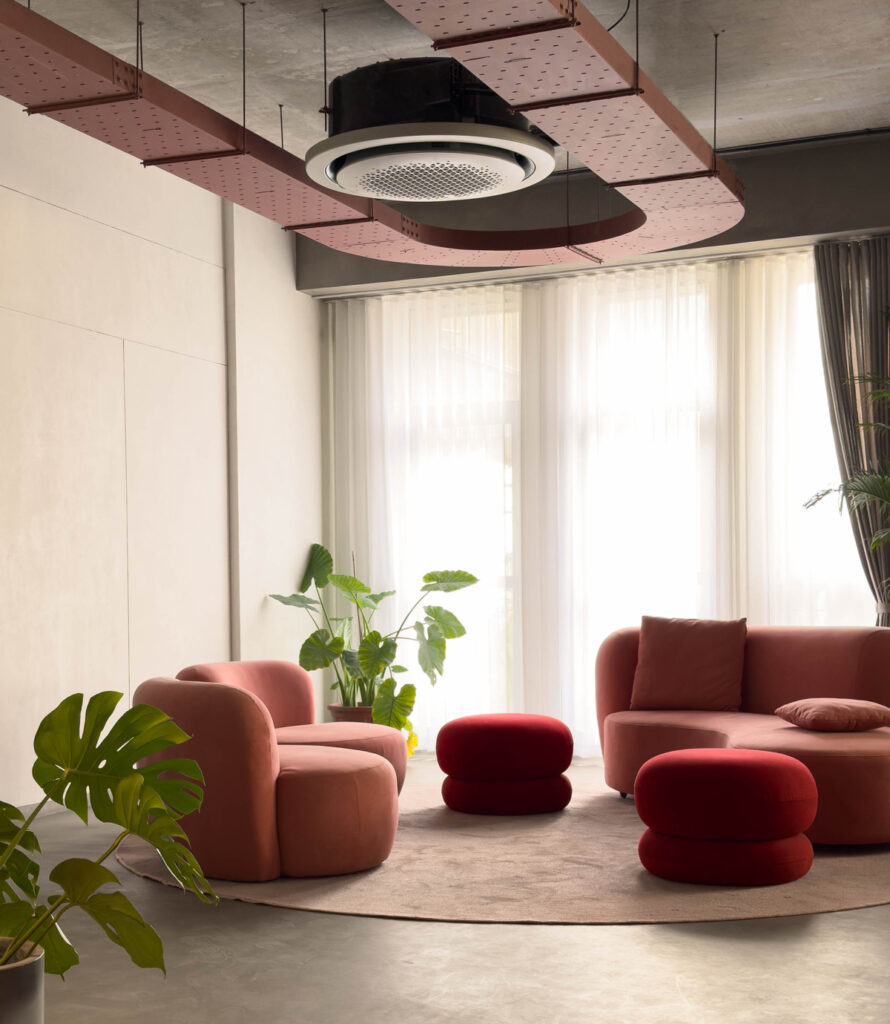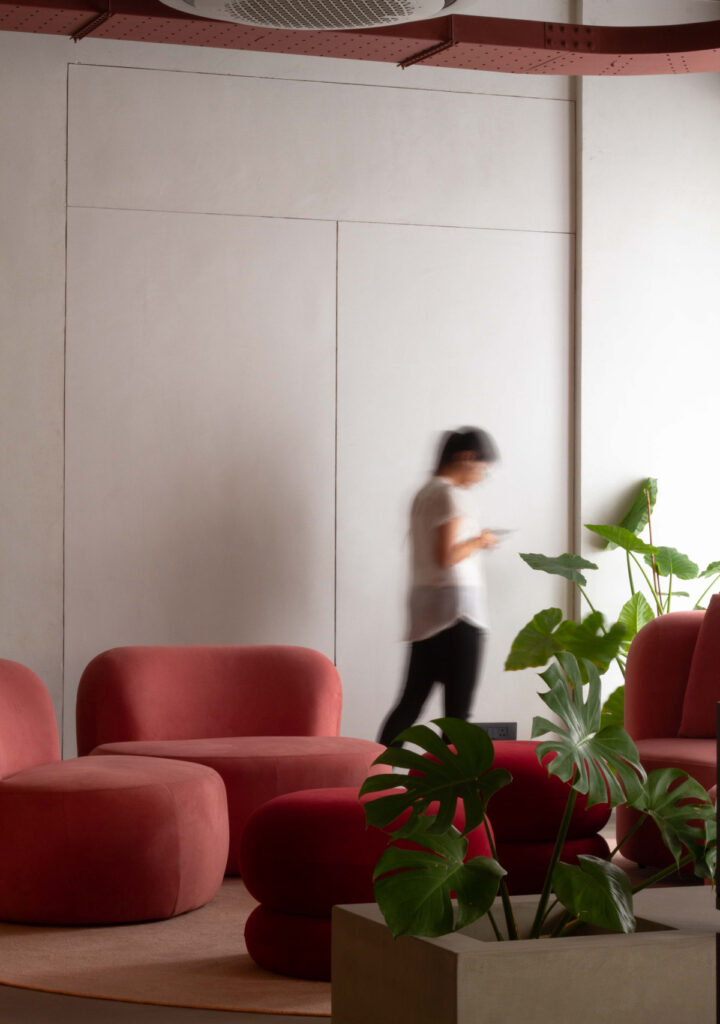 Original Source : https://studiosaransh.com/portfolio/ch-office/